leggings that actually fit
Apparel should be for everyone, which is why I custom make your products when they are ordered.
No cookie cutter patterns or standard molds here! My focus is to provide the perfect fit to leave you feeling confident and empowered.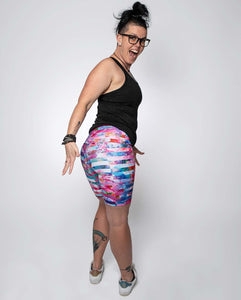 Committed to Quality
Small scale production and a commitment to high quality ensures that you get a product that will last for a long time.
Point Seven Five products are designed for play (even roller derby levels of rough) while also delivering a product that makes you feel good when you put it on.